The long wait for the line edit to come back turned out to be fruitful after all. I picked a name for my new thriller: DEEP WATERS, picked a cover design and had new author pics taken. I also wrote a new Biography for my Author Page and started to update my website. After trying to come up with a tagline with less than 150 characters (including the spaces) I settled for this one:
When police fail to find her missing husband, a new bride sets out to find him—but the secrets she uncovers may cost both their lives
I was way behind with all those promotional chores, so I guess you could say that breaking my wrist was the Universe's way of telling me to get my act together.
And then, the manuscript arrived, with the line edit all done and the new improved ending in place. The champagne was moved to a cooler place in preparation for celebration. I only had to make a few final corrections … and … the same darn thing that hit me after we came home from Cuba, hit again—if you stop writing for 2-3 weeks, mistakes become painfully evident when you get back to it. This time, I didn't like the opening of the book. I admit that I never was all that crazy about it, but felt I could fix it later. It doesn't work that way. You have to fix it when your gut tells you to fix it, which means right away, or it could fall between the cracks. I'm getting close to publication. If I left it like that, I couldn't look you in the face. This was supposed to be a thriller, not a lullaby…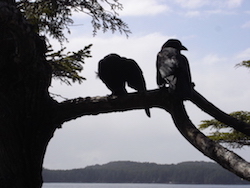 The champagne went back on the rack, and I back in my cave, trying to think dark thoughts.
My new Author Page, if you want to have a look: www.amazon.com/author/ullahakanson