There are a lot of factors to consider when you're trying to come up with a book title. For example, what does it say about your book? How does it stand out from the competition? And does it appeal to your target audience?
This blog post will discuss some of the most important things to consider when choosing a book title. We'll also offer tips for making the process as easy and stress-free as possible!
When to choose a title for your thriller
It's tempting to come up with a title for your thriller before you finish writing it, but it's best not to. A good title should capture the essence of the story and be able to stand on its own without giving away the ending.
If you come up with a title before you finish writing, you may find that it no longer fits the story once you've finished. Or worse, the title may be so misleading that readers are disappointed when they realize they've been tricked into reading a different book altogether.
So give yourself time to write the entire story, and then choose a title that captures the essence of what you have written.
You have written a thriller with style and created suspense to keep the reader engaged, the plot is unpredictable, and the stakes are high for your characters. Now is the time for you to title your book to hook readers and boost sales.
As you think about what to title it, keep in mind that thrillers are often dark tales, so don't be afraid to explore the darker aspects of human nature. And finally, use strong, descriptive language to bring your story to life.
Start by thinking of what moved you to write your book and try to sum it up in a few words that might inspire a great title.
Here are the most common attributes of a thriller book's title:
– The title should be attention-grabbing and reflective of the book's content. A good title will make potential readers stop and take notice.
– The title should be short, sweet, and to the point. Long titles are often cumbersome and difficult to remember.
– The title should avoid clichéd phrases or gimmick words that turn off readers. Your title should be unique and intriguing, not cheesy or condescending.
Lastly, the best titles for thrillers usually have a sense of urgency or tension, making the reader feel like they need to find out what happens next.
Brainstorm a list of potential book titles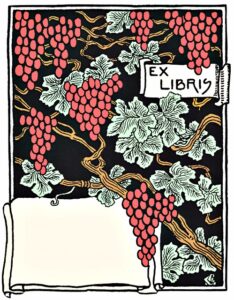 First of all, generically speaking, a thriller is a story intended to get the reader's adrenaline going. So with that in mind, you want a title that suggests some suspenseful or thrilling plotline or is catchy and attention-grabbing.
You'll also want to pay attention to your writing style, using strong verbs and adjectives to create a tense and suspenseful atmosphere. Be sure to keep your readers engaged by using cliffhangers and other devices to keep them turning the pages.
A few tips for brainstorming titles for your thriller:
– Think about what your book is about. Is it a race against time? A cat-and-mouse game? A battle of wits? Narrow down the focuses of your book and brainstorm around those concepts.
– Think about what keyword or theme your title wants to signal to readers. For example, if your thriller is fast-paced and action-packed, you might want to include a word like "race" or "chase" or "flee" or "hunt" in the title.
– Or think about phrases that sum up the main themes of conflict in your book. For example, if your book is about a group of friends being stalked by a killer, some potential keywords could be suspense, fear, danger, etc.
– Create tension with your title. Whether it's literal or metaphorical, find a way to evoke the feeling of suspense and excitement that readers will experience while reading your book. For example, a good title for a thriller novel might be "Don't Look Behind You" or "The Girl Who Was Followed."
– Write down whatever comes to mind, no matter how crazy it might sound at first. The goal here is to get your creative juices flowing!
Most importantly, let your imagination run wild and have fun with it! Thrillers are meant to be an exciting and fun read, so don't be afraid to take risks.
Combinations of strong verbs and adjectives for thriller titles:
If you're looking for some combinations of strong verbs and adjectives to create a thriller title, look no further! Here are some examples to get you started:
For example, "The Fatal Touch" or "The Deadly Embrace" both suggest a story about a dangerous embrace.
"Blood Feud" indicates a story full of betrayal and danger, while "Evil Reborn" could be the title of a story about a villain who has come back from the dead.
Here are a few more: Murderous intent. Karina's plot. Fatal heartbreak. Psychotic break. Bleak descendants. Damned Love story. Jaded proposal.
Here are some examples of successful titles:
The Killer Inside Me
The Girl who cried Blood
Heart of Darkness
To kill a mockingbird
Deadly Secrets
Murder in the Mansion
The Killer's Wife
Bloody Murder
The Hunting Season
Death on the River
The Ghost of the Forest
The Vanished Child
Narrow down the list to your top five contenders
Once you have a long list of potential titles, it's time to narrow things down. Begin by eliminating any titles that are too similar to other books in your genre or niche. Then, take a look at your target audience and consider what they might be looking for in a book title. Try to choose titles that are both catchy and reflective.
About one-word titles for thrillers:
With some notable exceptions like Jaws and Psycho, there are a few reasons why a one-word title wouldn't work well for a thriller.
First, thrillers tend to be fast-paced and have a lot of plot twists and turns. A one-word title wouldn't capture that feeling.
Second, thrillers are often mysterious and suspenseful, and a one-word title would make the book seem more mysterious and thus more suspenseful.
Third, thrillers are often dark and violent, and a one-word title would make the book seem even darker and more violent. So, in short, one-word titles wouldn't work well for a thriller.
Evaluate each title based on its attributes
– Is the title intriguing and makes you want to know more about the book's plot or characters?
– Can you easily remember the title without having to write it down or search for it online again later on?
– Does the title accurately reflect your book's tone or genre?"
If it meets most or all of the criteria, it's a keeper! If not, scratch it off the list and move on to the next one.
Using fiction titles for inspiration:
Classics always make for good inspiration – check out books like 1984, The Catcher in the Rye, and To Kill a Mockingbird. Also, don't forget about poems! Edgar Allan Poe's "The Raven" and Robert Frost's "Stopping by Woods on a Snowy Evening" are perfect examples of creating atmosphere and tension using just a few words.
For more modern thriller titles, take a look at Gone Girl, The Girl on the Train, and Sharp Objects. All three of these books have creepy titles that perfectly capture the essence of their dark narratives.
There's something about using existing art pieces to inspire your work that clicks. It can help you tap into a vein of creativity that you didn't even know you had. And when it comes to naming your thriller, what could be more fitting than borrowing from some of the greats in literature?
Here are a few ideas to get you started:
– Take the title of a classic thriller novel like Hitchcock's The 39 Steps or Arthur Conan Doyle's Sherlock Holmes mysteries and use it as your own. For example, The 37 Murders or A Study in Terror.
– Look to works of gothic horror like Bram Stoker's Dracula or Mary Shelley's Frankenstein and use their titles as inspiration. For example, The Undead or Frankenstein's Monster
– Use a play on words like Stephen King's Misery or Dan Brown's Angels and Demons. For example, Miserable Lives or Demon Spawn – are all excellent titles.
Choose the best title for your book
After going through all your ideas, take a look at your remaining titles and choose the best one. The best one is usually the title that jumps out at you or the one that you keep coming back to.
If you're still struggling to decide, try asking a friend or family member for their opinion. Sometimes it helps to get a second opinion.
More things to consider when titling your book
When titling your book, you want to make it catchy and memorable. You also want to make sure it accurately represents the content of your book. Here are a few things to consider:
– Does the title capture the essence of the book?
– Is the title unique and creates intrigue?
– Is it relevant to today's culture?
– Is it short and sweet?
– Will potential readers be able to guess what the book is about from the title alone?
– Make sure to search the working title of your book to ensure that it hasn't already been used
– Get feedback from friends, family, and other writers before making a final decision
Other tips for coming up with a catchy and memorable book title
Study different kinds of titles and sub-titles of successful books for ideas.
Here are a few examples of famous phrases:
– Step Into The Dark: A Mind-Boggling Thriller In Which You Can't Trust Anyone
– The Killer Inside Me: A Thriller About A Serial Killer Who Seems Just Like You And Me
– If Looks Could Kill: A Novel of Suspense Featuring An Unforgettable Female Detective
– Bloody Murders: A Gruesome Thriller With Deadly Consequences
– You Can't Hide From Me: An Action-Packed Thriller About One Woman's Determination To Bring Down The Bad Guys
More famous phrases to tickle your imagination:
1. "You can't hide from the truth."
2. "The stakes are high."
3. "He's not coming back."
4. "She was dead before she hit the ground."
5. "There are no second chances."
6. "This is it – the end of the line."
7. "It's time to face the music."
8. "He had to choose – and he chose wrong."
9. "Murder is a dirty business."
10. "She just wanted to be happy."
if you're stuck on what to call your thriller, give one of these generators a try! You never know – you might come up with the perfect title that will hook readers and have them
If you get stuck, try using a book title generator.
These tools can be a great way to develop ideas for your book, especially if you're struggling with writer's block – and they are free.
To use a book title generator, enter in some keywords related to your story, and the generator will spit out potential titles for you to use. You can then go through and modify the titles as needed or use them as-is. If you're not satisfied with the results, keep trying until you find something that works for you.
There are a few different book title generators available online, so check out a few before settling on one.
Crime Book Title Generators recommended by Dave Chesson on kindlepreneur.com:
Tara Sparling's Crime Thriller Book Title Generator.
Thriller Book Title Generator.
Reedsy Crime Title Generator.
Conclusion
I hope this blog post helped you in your quest to find the perfect book title!
Happy writing!
Ulla